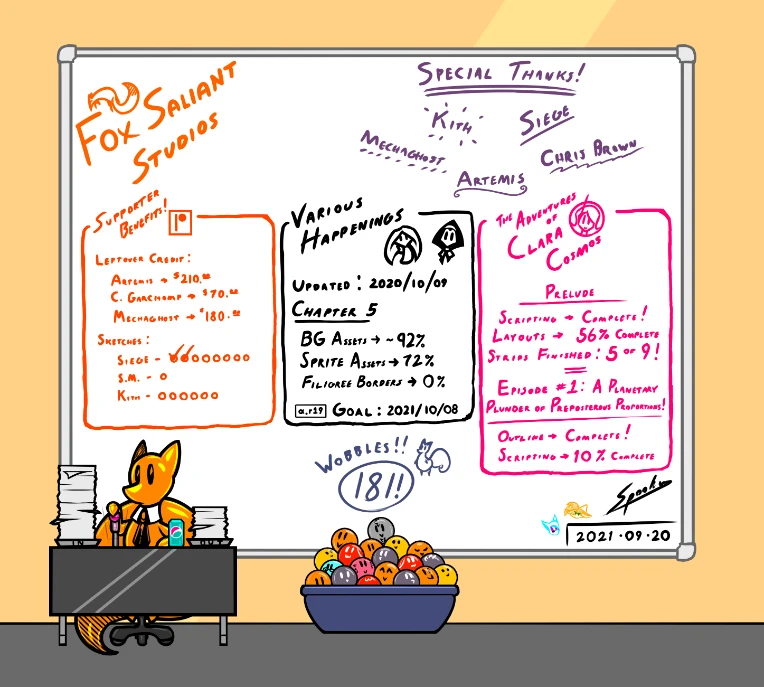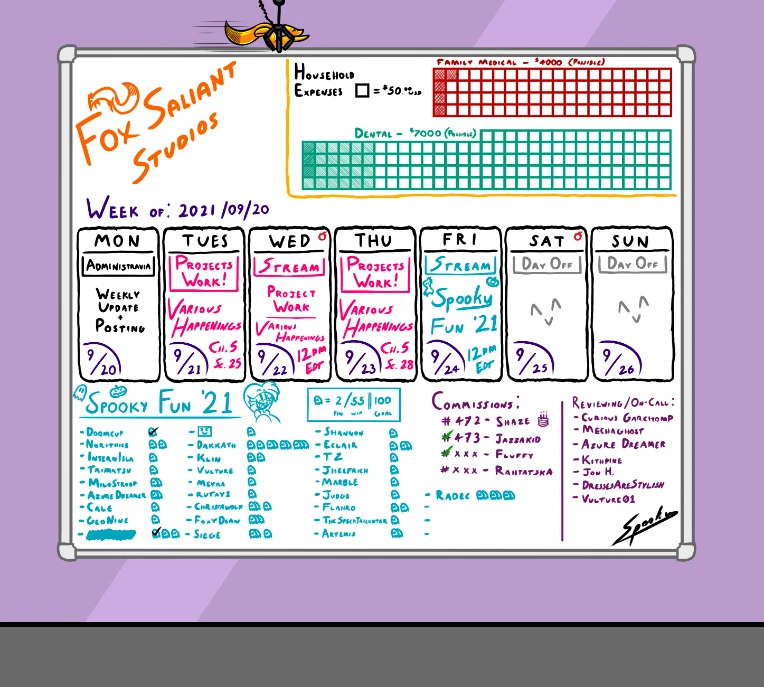 Hey everyone!
Sorry for the late update again! Still working on getting all the invoices out which is kinda stressful, but that's done for today at least! Have some uploads to do, still, but that's alright!
As you all know, I've got my yearly Halloween sale going on! We're half-way to our goal on orders, which is pretty awesome! Now I just have to fulfill all of them! XD
I'll be working on those on Fridays throughout September and October, with the number of streams picking up in October as we approach the day of spoops!
The sale runs until November 5th, so be sure to check it out if you're interested in some spooky (or spoopy) sketches!
I've got everyone who's sent me stuff so far! Hopefully I'll be able to catch up before the next wave of invoices needs to be prepared!
This week I'm going to be spending the majority of my time working on Various Happenings Ch. 5! There's a lot still to do, but I feel on track!
Back to it!
Thanks for reading, and I'll see you next week!
~Spooky
PS: Remember, streams are now on Jottor.tv and the chat is on the Fox Saliant Studios Discord, so check us out there!
---------    
A Special Thanks goes out to this month's Fanclub Foxes, Kithpine, Gunslinger Dragon, Artemis, MechaGhost, and Chris Brown for their support! If you want to help us stay fed and invest towards some cool projects in the future like more Various Happenings, consider checking us out over on Patreon. We really couldn't do it without fans and supporters like you.    
===
Fox Saliant Studios | Various Happenings | Shop! (RedBubble)
Patreon | DeviantArt | Fur Affinity | Inkbunny | Newgrounds | Twitter