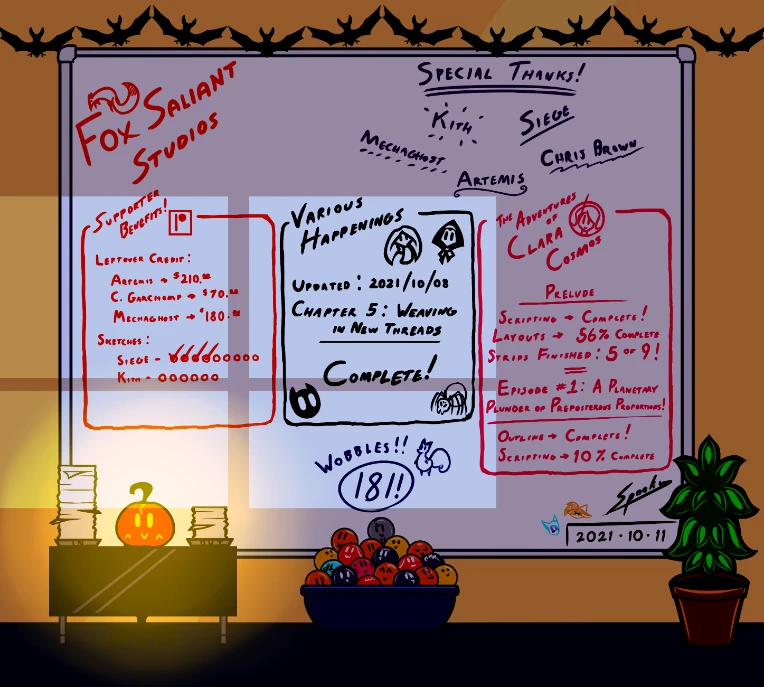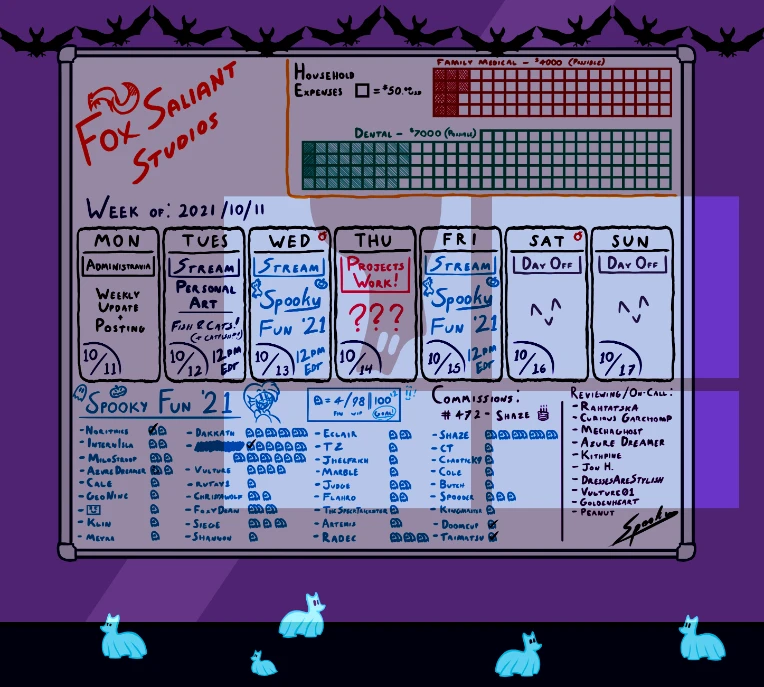 Hello everyone!
Well, it's been a long time coming, but Chapter 5 of Various Happenings is finally out!
The response has been better than I could have hoped and I'm so happy that everyone is so pleased with the results and excited about it. People seem almost as excited as I am!
If you want to know more, go ahead and click the banner at the top of the page, or the link just above to go check it out for yourself!
Now, that that's done, I can get on with all these Halloween commissions! I'm pleased to inform you all that I have successfully reached my goal of 100+ orders! Now all there is to do is… well… do them all! Yay… XD
But we'll get there! Going to rock and roll over the next several weeks and get shit done!
Starting Wednesday, we're going to be streaming almost exclusively Spooky Fun '21 streams, so if you don't know about that, have a look! That's going to be through November 5th, but if you want your work by Halloween, you should probably get it in before the 25th of October!
That's what I'm up to, basically! Nothing to do but do it! I'll see you all next week! <3
~Spooky
---------
A Special Thanks goes out to this month's Fanclub Foxes, Kithpine, Gunslinger Dragon, Artemis, MechaGhost, and Chris Brown for their support! If you want to help us stay fed and invest towards some cool projects in the future like more Various Happenings, consider checking us out over on Patreon. We really couldn't do it without fans and supporters like you.
===
Fox Saliant Studios | Various Happenings | Shop! (RedBubble)
Patreon | DeviantArt | Fur Affinity | Inkbunny | Newgrounds | Twitter